Written in My Own Heart's Blood by Diana Gabaldon
(Bantam / Recorded Books, 2014)
Format: Audible download (narrated by

Davina Porter

)
From Goodreads: "

WRITTEN IN MY OWN HEART'S BLOOD is the eighth novel in the world-famous OUTLANDER series. In June of 1778, the world turns upside-down. The British army withdraws from Philadelphia, George Washington prepares to move from Valley Forge in pursuit, and Jamie Fraser comes back from the dead to discover that his best friend has married Jamie's wife. The ninth Earl of Ellesmere discovers to his horror that he is in fact the illegitimate son of the newly-resurrected Jamie Fraser (a rebel _and_ a Scottish criminal!) and Jamie's nephew Ian Murray discovers that his new-found cousin has an eye for Ian's Quaker betrothed.
Meanwhile, Claire Fraser deals with an asthmatic duke, Benedict Arnold, and the fear that one of her husbands may have murdered the other. And in the 20th century, Jamie and Claire's daughter Brianna is thinking that things are probably easier in the 18th century: her son has been kidnapped, her husband has disappeared into the past, and she's facing a vicious criminal with nothing but a stapler in her hand. Fortunately, her daughter has a miniature cricket bat and her mother's pragmatism."
The American Revolution and Jaimie an

d Claire and John and William and Young Ian and Rollo - oh, Rollo!
What can I say? I listened to the audio - I always choose audio for
Diana
Gabaldon
books because of
Davina Porter
's amazing narration - and looking at a 45 hour audio can seem daunting, unless you know it's going to be as absorbing as an Outlander book. I found myself feeling grumpy when I saw there were "only" 9 hours left (for those who aren't audio readers - 9 hours is an entire novel in a lot of cases). And then as I tearfully listened to the final moments that I thought weren't quite final moments, and was dropped unceremoniously into a 15 minute author's note on research, I was so upset to be deprived of the moments I'd thought I had.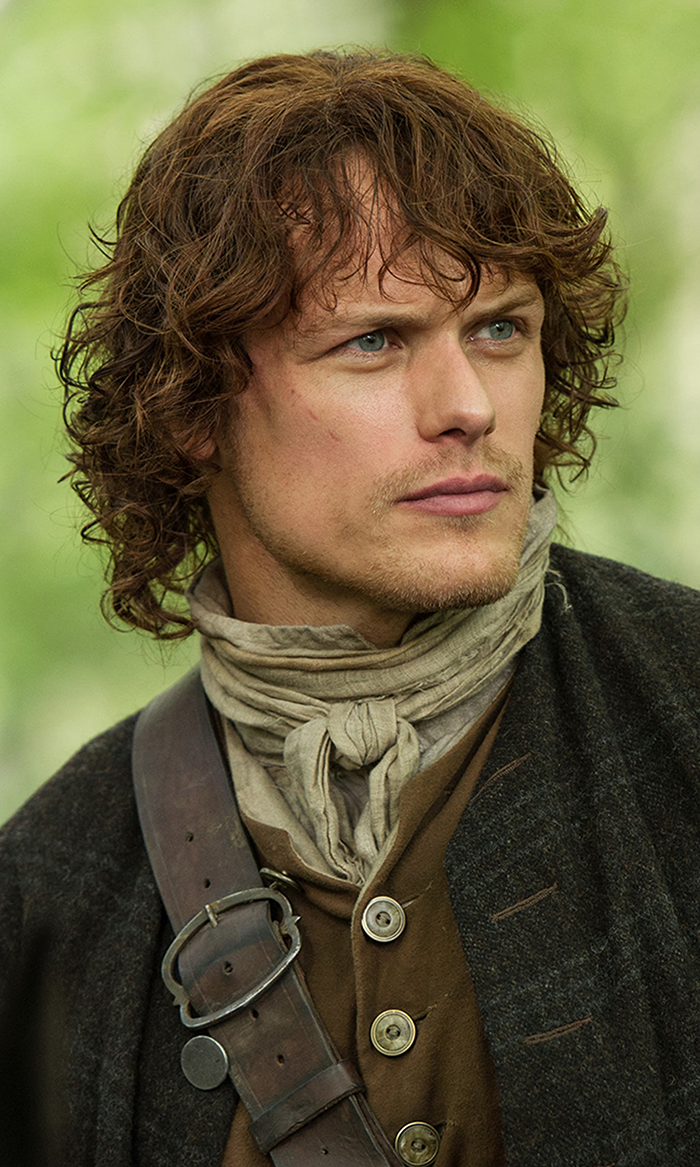 This is the 8th very long book in the series (if you don't know it in text form, perhaps you've seen the beautiful Starz adaptation? As if I weren't already a bit Jamie-mad.) It's full of characters I've come to love over the course of their lives (okay, maybe they're not alive-alive, but to me they are), and it was a real pleasure to hang out with them again.
I'm confident it's not a tome a newbie could pick up, although it has so many fun elements of adventure and heartbreak and laughter and kick-ass strong women striding across the centuries. You'd want to meet young Ian in his toddler days, the better to
feel
for his journey as a young man. But if you like the series, you'll like this
volume. The Jamie-Claire-Lord John stuff is a lot of fun, I can't get past my delight in Roger Mac, and did I mention Rollo? Rollo!
Porter keeps me on the edge of my emotional seat from the opening paragraphs - I think she, too, loves these characters, after so long reading them. If she doesn't, she never lets on. I think she's one of the best audio narrators out there.